Internet Tethering over Bluetooth Setup on the Second Computer
7. To start the PAN ad hoc connection, from Bluetooth taskbar icon menu, select Join a Personal Area Network. You can also do this from Network Connections folder, right click Bluetooth Network Connection, and select View Bluetooth Network Devices.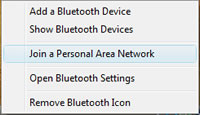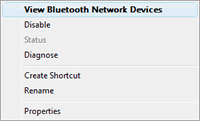 Picture. Connect to a PAN from Bluetooth taksbar icon and Network Connections folder.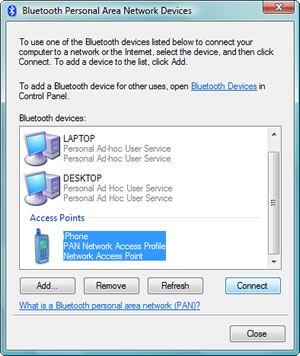 Picture. This computer will connect to the iPhone 3G as a Bluetooth PAN-NAP.