Internet Tethering over Bluetooth Setup on the Third Computer
8. This computer is tethered to Internet via the iPhone 3G as an Internet gateway (access point and router) and ready to browse, chat, send/receive emails, play online game, etc. On top of that, this connection can be used to share files/folders/printers with other connected computers. Allow file and printer sharing in Windows Firewall or open all relevant ports if your computer uses other firewall software.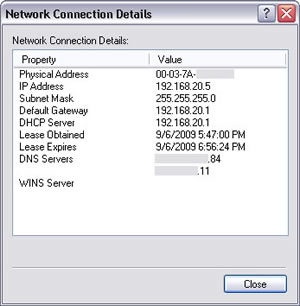 Picture. This computer connects to the iPhone 3G at 1 Mbps and has a 192.168.20.x IP address.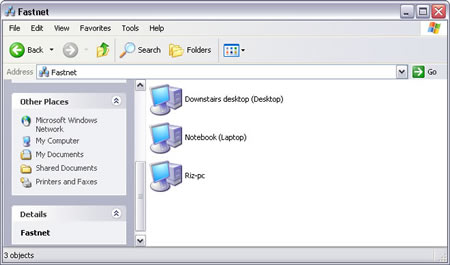 Picture. All connected computers can see shared files/folders/printers.